June 16, 2010
THE BLACK SEEDS ON NPR, PLUS FREE SAMPLER
"We are only a few short weeks away from the return of the Black Seeds to North America, and if you are getting as excited as we are, you probably are hoping for something to keep you occupied until then. One way to fix this jones is to check out the band's recent appearance on NPR's World Cafe Live. Click
here
to find the episode (scroll down the page and don't be fooled by the Black KEYS appearing there as well). Another way to get more of the Black Seeds into your life is to go to their
website
and download their new, free 5-song sampler, which includes tracks off of
Solid Ground
, along with some previously unreleased alternate mixes, acoustic tracks and remixes. Fun, fun, fun! "
More info »
June 14, 2010
DUB INC. BRINGS VIBES FROM FRANCE TO NYC
"Easy Star Records is proud to help spread the word about the French reggae act DUB INC, who are set to make their US debut this week in New York. The exciting band, which has played over 800 shows since forming in St. Etienne, France, in 1997, has been waiting for the chance to bring their unique reggae sound to the US for years. The time has come. The group's sound incorporates North African influences to make them unlike most of other reggae acts you might see. The band features two vocalists, with one doing a more typical deep throated ragga style and the other bringing North African eastern singjay vocalizations to the mix. Check out the
NYC Reggae Events Page
to see all of the dates lined up for their week in NY. For a taste of their live show, check out this
clip
from 2008.
The dates:
June 18: 92YTribeca with Meta and The Cornerstones and DJ Sirak (8 PM)
June 19: Coffee Cave in Newark, NJ (4 PM)
June 21: Make Music NY at City Winery (1PM Lunch Series)
June 21: Make Music NY at SOB's (8 PM)
June 22: Littlefield, Brooklyn with JahDan and Noble Society and DJ Misbehaviour
June 23: "Vinyl Matters" at Santo's Party House: Farewell party with Downbeat The Ruler, Ticklah and Misbehaviour (7 PM)
"
More info »
June 03, 2010
CAS HALEY SIGNS TO EASY STAR
"Easy Star Records is pleased to announce the upcoming release from its newest signing, Cas Haley.
Connection
is a 13-song album featuring a bold mix of reggae, pop, rock, blues and soul, all with an emphasis on Cas's powerful songwriting and versatile voice.
"I consider Connection my real debut album, because it is who I am from start to finish, every song, every note played, everything I sing," says Cas. This is important coming from an artist who had previously walked away from a record deal because he was not allowed to be himself in his music.
Cas first came to national attention in 2007 as a contestant on the second season of the television show
America's Got Talent,
where he finished in second place and, in the process, garnered a huge audience of fans. Cas's debut album, which came out quickly to capitalize on the success of
AGT,
sold over 30,000 units in the US without a marketing campaign or extensive distribution. For
Connection,
Cas wanted to make a timeless album so he retreated to his home town of Paris, Texas, and took two years to create a record that honestly represented who he is as an artist. The process was long, but Cas has emerged with a strong musical statement.
The record was recorded in Texas and then mixed in Los Angeles by Danny Kalb (Ben Harper, Beck). Besides the heavy influence of reggae throughout the record (a hallmark of Cas's style), you can also hear elements of soul, blues and pop spliced into the DNA of these songs. A stand out moment is a haunting cover of Alicia Keys' "No One," which is sure to please the
AGT
fans used to seeing Cas's intense interpretations. They, along with everyone else, will be equally pleased by the depth and maturity of his original songs as well. Songs like "Better," "Time And Truth," and "I'm Free" all are rich with biographical lyrics that give deeper insight into this talented artist's life, from childhood to the present.
For Easy Star, the leading U.S.-based independent reggae label,
Connection
continues an evolution of the company. "We have been stretching further from being strictly a roots-reggae-only label for a while, with progressive bands and artists like John Brown's Body, Tommy T and The Black Seeds on the roster," says Easy Star CEO Eric Smith. "Cas's sound is unique, accessible, and a great way to keep expanding the Easy Star audience. And it's not often we come across a singer-songwriter this talented, regardless of genre, so we had to work with Cas." The label's musical director, Michael Goldwasser, remixed a version of the single "Better" in a hardcore roots reggae style, which is being included as a bonus track.
Cas is currently on tour in Hawaii, playing shows on his own and with frequent collaborator Josh Heinrichs (of Jah Roots), who also sings on
Connection.
Look for much more news on Cas Haley and
Connection
throughout the summer.
"
More info »
May 21, 2010
REMIX THE BLACK SEEDS, THEN DJ AT CAMP BISCO
"Of course, it may not be that easy, but that's the idea. Urb.com and MixMatchMusic are sponsoring the 2nd Annual Remix Contest for Camp Bisco 9, which gives fans the chance to remix songs by the Black Seeds, King Britt, Bassnectar and the festival's hosts the Disco Biscuits. One lucky winner will get their travel expenses covered to come to Camp Bisco and play a 60 minute DJ set (along with seeing the whole festival, of course). The contest runs from May 19 - June 21. Go
here
to see details and enter the contest.
Meanwhile, the North American tour by the Black Seeds in July has been fleshed out, with all of the dates listed on the band's
tour dates page
. Don't miss this band when they are on this side of the world. We promise it is something you will regret for a long time, if you do. "
More info »
May 20, 2010
WINNERS OF THE DESIGN THE DUB SIDE TEE CONTEST
"As many of you probably remember, in March we ran a contest that asked for fans to design a new shirt for Dub Side of the Moon. We had no idea what to expect, but we were pleasantly surprised to find that many of our fans have real skill at design! Thanks to everyone who submitted entries.
The winner of the contest is Alex Sok from Nebraska. He did a smokey prism variation that we all loved here around the Easy Star office. The talented runners up are Mark Hopkins, Russell Horsfield, Debbie McDonald, Dan Horne and Yulian Stankulov. See their designs below.
The winning entry by Alex Sok:
The design by Mark Hopkins:
The design by Russell Horsfield: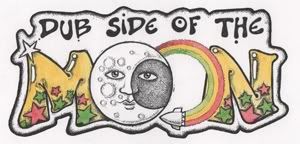 The design by Debbie McDonald: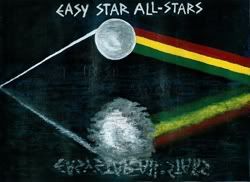 Dan Horne's design: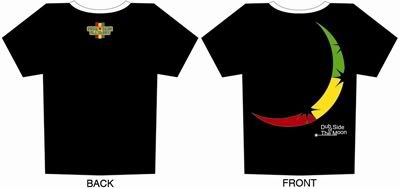 Yulian Stankulov's design:
"
More info »
---