April 27, 2010
WIN A COPY OF THE BLACK SEEDS 7" SINGLE
"You can win a copy of the limited edition 7" from the Black Seeds, which was just released. It features two of the funkiest songs on Solid Ground: "Afrophone" and "Rotten Apple." Giant Step is running a contest on their
site
. Check it out and maybe you'll win. And if you don't want to leave it to chance, go to the
Easy Star store
and order a copy of the single now. "
More info »
April 16, 2010
THE BLACK SEEDS NEWS: JULY TOUR & NEW VIDEO
"We are happy to report that the Black Seeds are coming back to the US of A in July, with three major festivals confirmed, and many more dates to be announced in the weeks to come. The three confirmed fests are High Sierra in Quincy, CA on July 3 & 4 (a show each night); the ever crazy Camp Bisco 9 on July 17 in Mariaville, NY; and the Grassroots Festival on July 23 in Trumansburg, NY. The Black Seeds are known for their amazing live sets, so don't miss out on these chances in July.
Meanwhile, the group has been keeping busy in New Zealand. They just completed a new video for the new single "Love Is A Radiation."
As they tell it in their latest email: our friends at Nektar Films here in Wellington have created an amazing video. The video combines images of historical and present day events from around NZ and the world, that have both shaken and inspired.
We at Easy Star are enjoying it and hoping it holds over our hunger until July and the return of the real thing to our shores. PS. check in next week for news on a new 7" single by the band... "
More info »
April 01, 2010
VAPEWORLD SPRING TOUR VAPORIZER CONTEST
"You know what they say: April vapors bring May flowers...or something like that...however it goes, you will be happy to know that Easy Star is working with major tour sponsor
VapeWorld.com
to bring you an amazing contest: the Spring Tour Vaporizer Contest. We are giving away three packages of vaporizers and accessories totalling $1000 in goods and one of the three people who win should be you. So enter by going
here
or you can enter at any of the upcoming
shows
at the merch booth. This will run until May 15, 2010.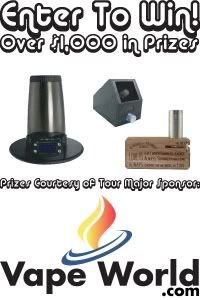 "
More info »
March 25, 2010
EASY STAR ALL-STARS MEETS DISNEY
"The Easy Star All-Stars will have a song on an upcoming Disney compilation of reggae artists covering classic songs from the Disney songbook. Michael G and the Easy Star All-Stars have done a version of "Ev'rybody Wants to be a Cat" from the Aristocats. The All-Stars are in fine company with a lot of great artists on this record. Look for more news on it in coming weeks and months.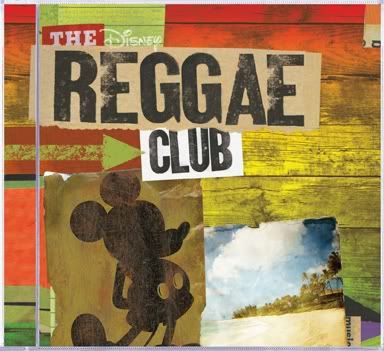 Here's the official press release from Disney:
REGGAE STARS PUT STAMP OF ISLAND MAGIC ON DISNEY CLASSICS WITH THE DISNEY REGGAE CLUB
Ziggy Marley, UB40, Toots, Sly & Robbie, Matisyahu, and More Contribute Newly Recorded Tracks
Set for release June 8
BURBANK, California, March 23, 2010: The magic of Disney meets the magical isle of Jamaica, as Walt Disney Records readies an album of classic Disney songs newly recorded by a cross-section of top reggae musicians. The Disney Reggae Club features songs from immortal Disney animated films – from "The Little Mermaid" to "Jungle Book" – recorded by such esteemed artists as Grammy winning reggae legend Toots (of Toots & the Maytals fame), five time Grammy winner Ziggy Marley, reggae's most prolific and long lasting production team Sly & Robbie, multiple Grammy winner Cedella Marley, Grammy winner Burning Spear, legendary British band UB40 and Hasidic rapper Matisyahu. The album is set to arrive in stores and at online retailers June 8. Artists and tracks included on the album are:
1. "Circle of Life" (from "The Lion King") Performed by Matisyahu
2. "Can You Feel the Love Tonight" (from "The Lion King") Performed by Cedella Marley
3. "The Bare Necessities" (from "The Jungle Book") Performed by Steel Pulse
4. "The Lion Sleeps Tonight" (Desmond Dekker's reggae classic also featured in "The Lion King") Performed by Morgan Heritage
5. "What a Wonderful World" (Louis Armstrong classic) Performed by Ziggy Marley
6. "True to Your Heart" (from "Mulan") Performed by The Wailing Souls
7. You've Got a Friend in Me (from "Toy Story) Performed by Sly & Robbie
8. "Zip-A-Dee-Doo-Dah" (from "Song of the South") Performed by Toots
9. "I Wan'na Be Like You" (from "The Jungle Book") Performed by UB40
10. "Ev'rybody Wants to Be a Cat" (from "The Aristocats") Performed by Michael G & the Easy Star All-Stars
11. "Kiss The Girl" (from "The Little Mermaid") Performed by Burning Spear
12. "Under The Sea" (from "The Little Mermaid") Performed by Gregory Isaacs
13. "Find Yourself" (from "Cars") Performed by Yellowman
"The genius of Disney songs is that they are timeless and adaptable to every musical genre," said executive producer Brian Malouf. "Reggae is so joyous and spirited, we knew these songs would lend themselves perfectly. I'm happy to say the artists, many of them true legends of reggae, all jumped at the chance to participate." "
More info »
March 15, 2010
LISTEN TO THE TOMMY T PODCAST
"Check out a new
podcast
compiled by Tommy T with music from his recent solo release
The Prester John Sessions
, plus favorites from his personal collection. Music includes artists like Aster Aweke, once dubbed "the Aretha Franklin of Ethiopia," Aswad and Michael Rose of Black Uhuru. Tommy concludes with a track from
The Prester John Sessions,
"Tribute to a King," dedicating the mix to The King of Ethiopian music, Dr. Tilahun Gesesse. "
More info »
---