May 20, 2010
WINNERS OF THE DESIGN THE DUB SIDE TEE CONTEST
"As many of you probably remember, in March we ran a contest that asked for fans to design a new shirt for Dub Side of the Moon. We had no idea what to expect, but we were pleasantly surprised to find that many of our fans have real skill at design! Thanks to everyone who submitted entries.
The winner of the contest is Alex Sok from Nebraska. He did a smokey prism variation that we all loved here around the Easy Star office. The talented runners up are Mark Hopkins, Russell Horsfield, Debbie McDonald, Dan Horne and Yulian Stankulov. See their designs below.
The winning entry by Alex Sok:
The design by Mark Hopkins:
The design by Russell Horsfield: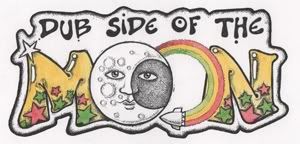 The design by Debbie McDonald: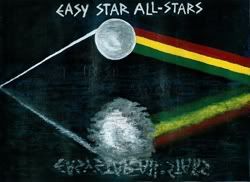 Dan Horne's design: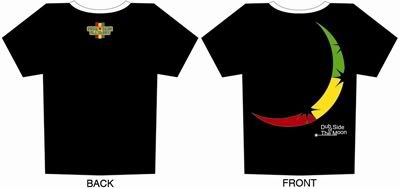 Yulian Stankulov's design:
"
More info »
May 19, 2010
COLOMBIA CANCELLATION PRESS RELEASE
"The promoters who were bringing the Easy Star All-Stars to Bogota, Colombia, this past weekend for the show that ended up being cancelled by the police at the last minute have issued a press release. The text of it (in Spanish and English) is below. We want to make sure our fans in Colombia know that the All-Stars had nothing to do with the cancellation and hoped to play. We are hoping the band can return later this year to play. We will say from our side that the promoters, Red Rock Interactive, treated the band well and were dealing with issues out of their control that cancelled the show. They are doing their best to make everything right with the fans now.
Los organizadores del concierto Easy Star All Stars se excusan frente a su público por la cancelación del evento este viernes 14 de Mayo de 2010.
Toda boleta comprada será restituida por medio de puntos Tu Boleta a partir del 20 de Mayo. Si la boleta fue comprada a uno de los socios, les pedimos nos informen para restituir el dinero.
Asumimos la responsabilidad completamente y nos comprometemos a solucionar cualquier daño hecho.
Lamentamos profundamente la pérdida de tiempo y recursos causada a los asistentes. El evento y el grupo en Facebook se mantendrán abiertos hasta que podamos darle atención a todas las personas perjudicadas.
Reafirmamos nuestro compromiso con este tipo de eventos y pronto tendremos una fecha alternativa para el concierto.
Agradecemos a los Easy Star All Stars, Pulenta, Voodoo Souljahs y a De Juepuchas por su gran apoyo y entendimiento durante este difícil momento.
The organizers of the Easy Star All-Stars concert would like to offer a public apology for the cancellation of the event on Friday, May 14, 2010. Every ticket bought will be returned in full through TuBoleta purchase points from May 20. If the ticket was bought directly from one of the promoters, we ask that the ticket holder contact us directly to return their money. We assume the responsibility completely and we commit to paying all of our vendors, returning all tickets in full and for covering any other damages that may have occurred. We regret deeply the waste of time and resources caused to all of the people involved with the event. The event and the group in
Facebook
will remain open as a forum for us to respond to all affected by this situation. We reaffirm our commitment to bringing these types of events to Colombia, and if possible and when appropriate we will reschedule the concert. We again would like to thank the Easy Star All-Stars, Pulenta, Voodoo Souljahs and De Juepuchas for their great support and understanding during this difficult moment. "
More info »
May 03, 2010
EASY STAR ALL-STARS JOIN JAM CRUISE 9
"The Easy Star All-Stars are very excited to announce that they will be on the boat for Jam Cruise 9 this coming January 4-9, 2011. The floating festival has the best reputation in the business for incredible live music and fun times. Here's the official release from them:
MSC POESIA SETS SAIL JANUARY 4-9, 2011 FROM FORT LAUDERDALE, FL WITH STOPS IN ROATAN, HONDURAS AND COSTA MAYA, MEXICO.
ON-SALE TO PUBLIC IS JUNE 2 AT 12 NOON ET ON WWW.JAMCRUISE.COM.
It's been 7 years and 8 sold-out cruises since Jam Cruise first set sail as the "floating music festival" that has become a fan favorite for thousands.
Tropical ports and luxury cruise ship amenities are only part of the Jam Cruise experience. Ultimately, Jam Cruise is about celebrating the MUSIC and incredible community that comes together each year to share in this special musical experience. Jam Cruise 9 returns with as strong and eclectic a lineup as ever.
Jam Cruise 9 Confirmed Lineup:
Bob Weir, Rob Wasserman, & Jay Lane are Scaring the Children
The Rhythm Devils feat. Bill Kreutzmann and Mickey Hart
Robert Randolph & The Family Band
Galactic
The Greyboy Allstars
God Street Wine
Stockholm Syndrome
Lotus
JoJo's Mardi Gras Band
ALO
Ivan Neville's Dumpstaphunk
Easy Star All-Stars
Lettuce
Garage A Trois
The New Mastersounds
Sierra Leone's Refugee All Stars
Black Joe Lewis & The Honeybears
Anders Osborne featuring sets with Stanton Moore & Robert Walter and with George Porter, Jr & Johnny Vidacovich
Big Sam's Funky Nation
Cornmeal
Some Cat From Japan featuring Ron Johnson, Will Bernard, Scott Metzger, Eric Bolivar & Nigel Hall performing a tribute to Jimi Hendrix
Greensky Bluegrass
Big Gigantic
Zach Deputy
The Pimps Of Joytime
Maceo Parker Super Jam
Special Guests:
Leo Nocentelli
Fred Wesley
Col. Bruce Hampton
Jennifer Hartswick
Big Chief Monk Boudreaux "
More info »
April 30, 2010
JBB HEAD TO EUROPE AND GIVE AWAY FREE MUSIC
"We are excited to let fans know that John Brown's Body heads across the pond May 7 to play in Europe for the first time. Following successful runs in the UK and New Zealand at the end of 2009, JBB continues to expand their reach, bringing their amazing live show to new audiences. The tour includes 7 shows in France, Belgium and Germany, including shows with the Skatalites and the Aggrolites along the way. Check the
JBB tour date page
for more info or go directly to
JBB's website
. If you go to their website, be sure to check out the free sampler download albums the band is currently offering. The Spring Sampler has a bunch of great studio tracks, while the Live 2010 sampler showcases excellent recent live performances. Both are a perfect intro the band and are free. "
More info »
April 27, 2010
WIN A COPY OF THE BLACK SEEDS 7" SINGLE
"You can win a copy of the limited edition 7" from the Black Seeds, which was just released. It features two of the funkiest songs on Solid Ground: "Afrophone" and "Rotten Apple." Giant Step is running a contest on their
site
. Check it out and maybe you'll win. And if you don't want to leave it to chance, go to the
Easy Star store
and order a copy of the single now. "
More info »
---